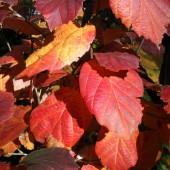 I've not written lately. I've been enchanted with this November autumn.
Brilliant colors …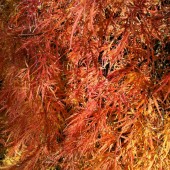 bold and delicate shapes …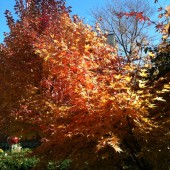 endless variations on themes of red and gold …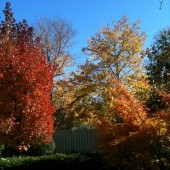 cloudless cerulean skies …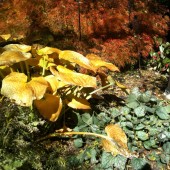 unexpected combinations …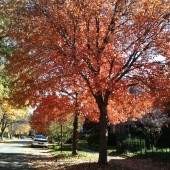 all of which have turned the streets aglow … for more weeks than I can recall.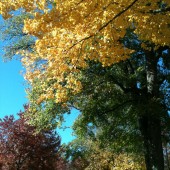 Memory thinks of November as gray and barren. This November has taught me otherwise. I've been lured into the mystery of 65-degree days and leaves that refuse to fall, of sharp-angled light piercing the treetops in the minutes before sunset, of nuthatches and chickadees staying longer than usual at the feeders.
No time to write. Only to absorb and witness and enjoy.