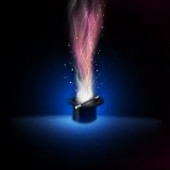 When Bob took over as head of a large business unit in his organization, he inherited a chief operations officer, Mary Jo. Initially, he was reluctant to keep her. The unit had financial problems, poor morale, a toxic culture, and a lot of people blaming Mary Jo for the problems, so he was watchful. But he realized quickly that she was very good at her job, and decided to hold off taking any action.
Fast forward a couple of years. Bob is moving his unit forward. He's a systems thinker with a huge heart, an abundance of energy, and the resilience to stay the course despite numerous obstacles. He has a clear vision for the unit and is doggedly engaging his staff in making it a reality. The results of their efforts are drawing the attention of other executives.
Bob also has fallen behind in some basic reporting requirements—a fact that could put the organization at risk. But as a busy, sometimes over-committed, executive, he struggles like many of us with the details.
Fast forward again to a few months ago, when Bob was sitting in an executive meeting. One of the execs remarked that his COO was too loyal. Bob was baffled by the remark: how can someone be too loyal? A few months later, he heard the same thing again and began to wonder what was going on.
He thought about the loyalty remark for a few days. Then he paired it with his reporting backlog. That's when it dawned on him. "Mary Jo," he told me, "is being blamed for not reining me in. She's small, female, and quiet," he added, "and they equate that with being weak. I think she's taking the hit for my failure."
What he did next was nothing short of wonderful. He went to Mary Jo's office and apologized to her for his shortcoming and the likely effect it was having on her image. He told her he wanted to reshape not just her image but the image of their unit in general, and asked for her help in creating ways to do that. They're now busy crafting a strategy.
So here's a question for you: how often have you worked with, or for, someone with that level of integrity and self awareness? I find it rare.
Most of us operate in stay-safe mode, especially in large organizations. It's not a conscious thing. It's just a by-product of wanting to protect what we've worked hard for [status, power, self-image] and being so immersed in our own worldview that we can't step beyond it and see it from an outside vantage point.
Bob can. He's able to look at his own behavior stripped of the stories and rationales that most of us attach to what we do and why. As a result, while most of his colleagues are busy expanding their knowledge and skill base, Bob is going the other direction: distilling his expertise into deeper understanding and wisdom.
It shows up in his magical way with people, which set me to wondering how he does it.
Recently, I had the joy of watching my friend Andrew Bennett, an inspirational magician, perform. Andrew uses magic to show leaders the "illusions that get in their way." He taught us that the magical word Abracadabra actually means "What I speak is what I create."
That could be Bob's theme song. He gets the connection between language and behavior. He knows that what we speak is what we create, and it shines through in his consistent practice of thoughtful remarks and mindful awareness.
You can practice it yourself. Whenever you're in a conversation, listen to what you say. If you're talking about a problem, how are you framing it? What assumptions are you making about it? How would the situation change if you changed an assumption or two?
If you're talking with someone higher or lower on the food chain, what's driving your side of the conversation? Writer and consultant Peter Bregman talks about the myriad ways we undermine ourselves: gossiping, sharing information to show that we know what we're talking about or to get attention, persuading others to agree with us so we feel more confident about our opinions. [I've been guilty of several of them. How about you?]
When you drop in on yourself and attend to what's really beneath your words, you create a little moment of choice, a moment in which you can choose who and how you want to be. I think that's what Bob does: he drops in regularly on himself and chooses who and how he wants to be.
The hardest part of this practice is remembering to do it!
I'll leave you with one last practice, which I learned from Andrew. He says, "My girlfriend and I use Abracadabra as a shorthand way of reminding each other to be mindful with what we say. When either of us is using language that's not consistent with what we desire to create, we simply say, 'Abracadabra,' and we reset our language and thought."
Try it. You just might discover something magical.